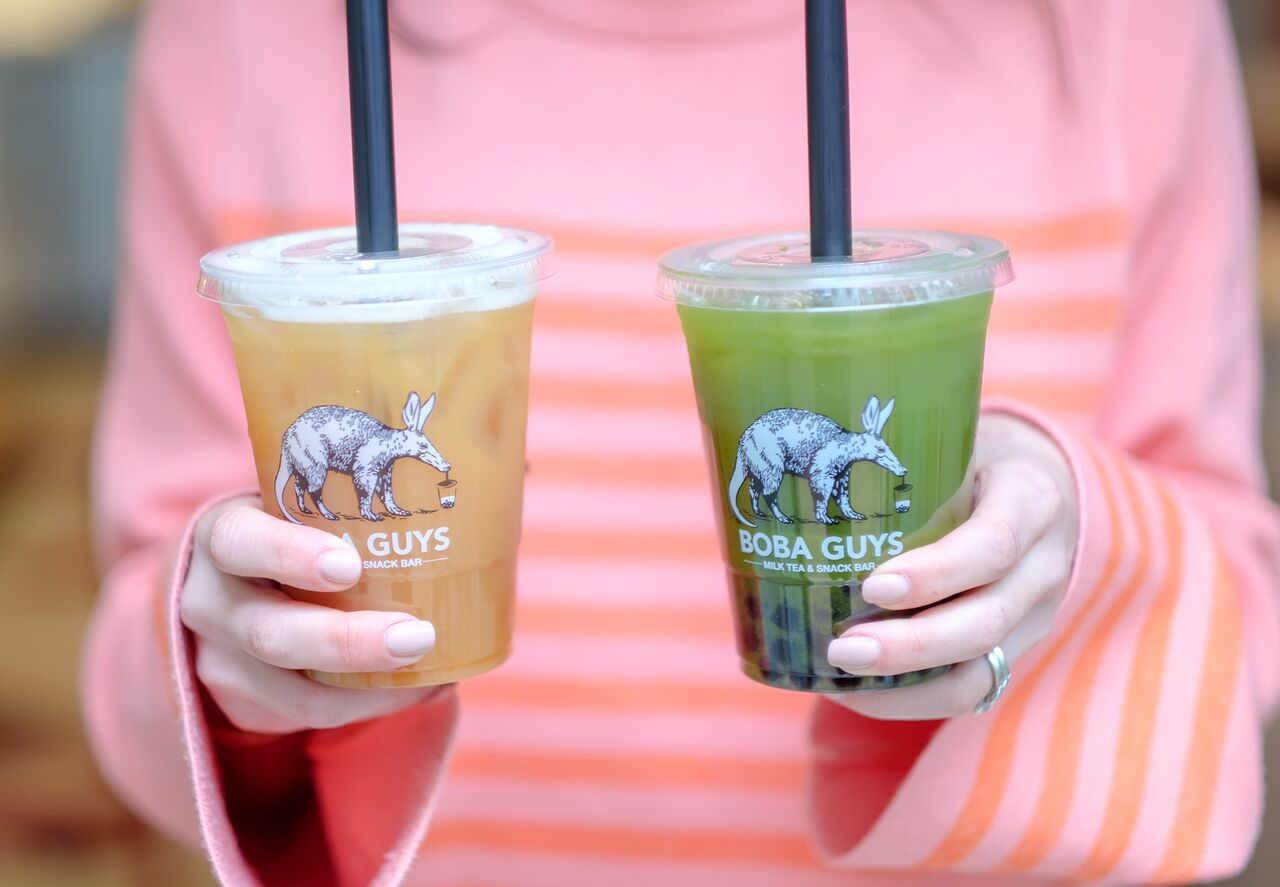 OUR MENU
Our menu is ever-evolving, but everything we serve shares one common trait: it's all made with next-level quality ingredients.
OUR INGREDIENTS
For milks and milk alternatives, we've partnered with Straus Family organic milk, Oatly oat milk and Califia Farms almond milk. We brew premium tea that we source from our own tea company, Tea People, and make our own housemade syrup and all-natural fruit purées (which means you'll see no signs of powders or artificial syrups). We only use Grade A balls (we just like saying that), and if you prefer jelly over balls, our almond jelly and grass jelly are made from scratch, too.
ALLERGEN DISCLAIMER: We cannot guarantee that any of our products are free from allergens (including milk, egg, soy, tree nuts, wheat, and others) as we use shared equipment to store, prepare and serve them.
HOW TO ORDER
Our drinks are categorized into three sections: Build Your Drink, Specialty and Seasonal. If you are looking to customize your drink from start to finish, check-out the Build Your Drink section. Here, you can choose everything from what milk you want to how sweet you like your drink. If you're looking to try a drink with little-to-no modifications, take a peek at our Specialty section. Here, you'll find unique recipes (and fan favorites!) that we test and create from scratch. And finally, be sure you check our Seasonal drinks. Inspired by the seasons, these drinks won't be in stores long.
not all items available at all stores